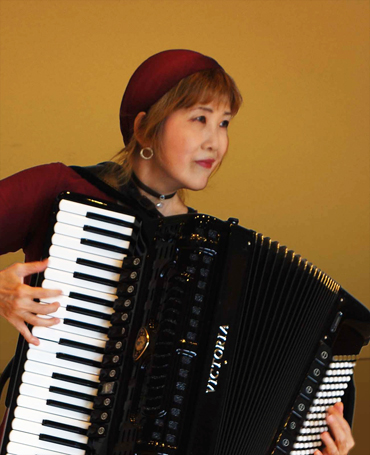 Hello, everyone!
Thank you for visiting the Mihoko Goto Homepage.
♫♫♫♫♫♫♫♫ ♫♫♫♫♫♫♫♫ ♫♫♫♫♫♫♫
Great news!
I now have its own radio program.
Check it out here.↓
http://palau-links.com/palau-new/radio-2-8-ten.html
~~Biography~~
Accordionist, Mihoko Goto.
~~Youtube~~
Under maintenance.
~~Contact~~
If you're planning a party or a corporate event, I would be more than happy to put together a good show for you. Contact me by email on the link below.